Welcome to our Body Piercing Online Shop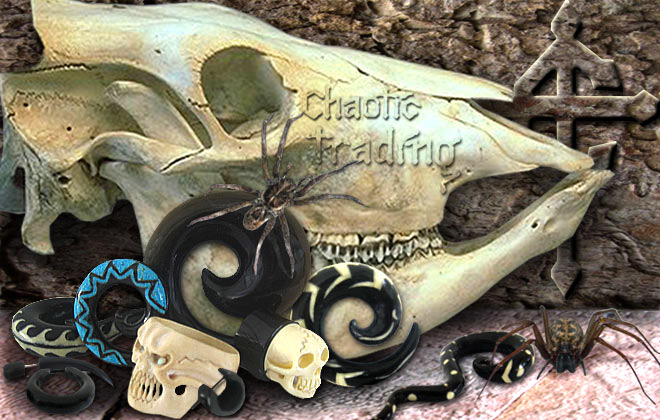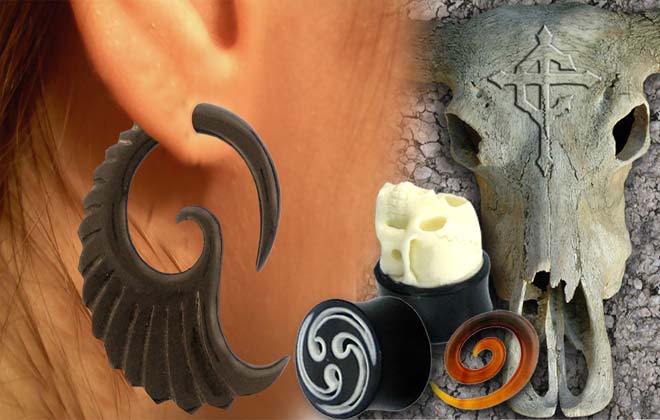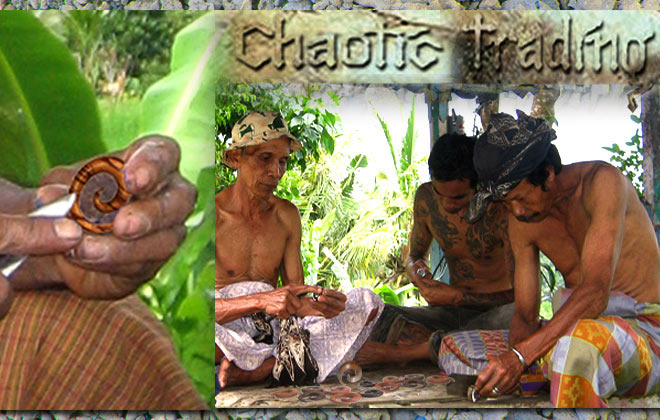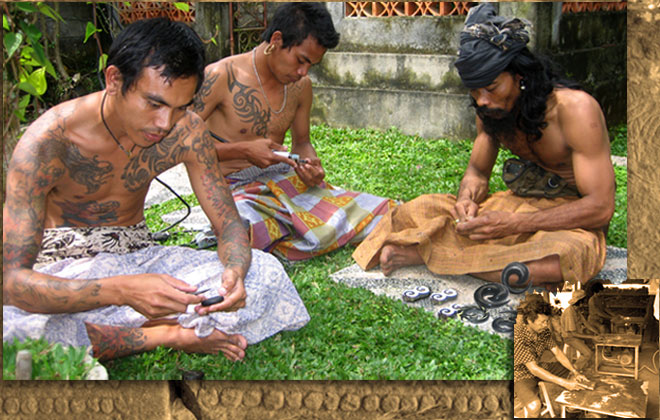 Organic Body Piercing Jewelry is one of the oldest forms of body adornment and has been around for thousands of years. Here in Indonesia the tribes of Borneo and Papua New Guinea have been practicing body piercing and ear-stretching for generations as part of their tribal culture. Tattoos and tribal piercings is not just a way of expressing yourself but will also be part of your identity as an ever changing art-work using your body as a canvas. For big gauge ear-piercing and stretching there is now many more options on the market than organic body jewelry like steel and plastic but some things are very hard to improve and we are very sure that the tribal people of past and present truly has the best options for this type of art-form. Big gauge body piercing jewelry made from organic materials is much more comfortable and hygienic to wear that hose made from synthetics and metals which can also give away a bad odor when worn.
04/01/2015Chaotic website Move
Please note that we have moved all our sales to our website in Bangkok as we have a larger collection and the shipping is cheaper from Thailand than from Indonesia. From now on all customer will have to sign up and place orders through: www.organicje
The main material which we are using for our organic body jewelry is buffalo horn, this we acquire from the island of Sumatra from domesticated water buffalos; these are not killed for their horn, the horn is just a bi-product. The horn piercing is the most popular of the organic body jewelry collections we have and this is by far the collection of tribal earplugs with the most variations with many different carvings and inlays.
Wooden ear piercing and especially wooden tribal earplugs have become extremely popular in recent years. The reason for this is that wood is the most hygienic material to use for ear-stretching and it totally odor-free, it is also very light and keeps a comfortable temperature in all climates. Wood being the cheapest and easiest material to work with makes the wood earplugs and wood piercing jewelry cheaper than the buffalo horn piercing which also adds to its appeal.
The bone body jewelry and tribal plugs collections are both a lot smaller than the horn piercing and the wood body jewelry selections we have. Bone is a quite thin material so the designs and especially the sizes are very limited for us to make a good bone body piercing collection. It's very ideal for the fake piercing though and our bone fake piercing collection is very large and extremely popular as it offers a cheaper alternative to the fake horn piercing collection.
Organic jewelry though not being the main part of business it has grown into an important part of it and we have put in quite a lot of effort to make this into a complete collection. We have a wide assortment of wood jewelry such as wood earrings, wood rings as well as necklaces, bangles and pendants and this makes up for the biggest part of our organic jewelry collection. We also have a smaller assortment of organic jewelry made out of other materials such as shell-earrings and shell pendants also some of our jewelry are made out of coco shell, like coco-earrings and coco-rings. Our organic fashion jewelry collection is always on the move and we suggest you to check up on this collection regularly as there are bound to be some major additions in the next couple of years to come.
To sum it up Chaotic Trading is a company that is trying to always be at the forefront of the Organic Body piercing industry and always have something new to offer, be it a new cool tribal plug or some outrageous carved horn piercing or some totally new concept for our organic jewelry collection. Keep checking in on us on a regular basis so you don't miss out, we will make sure you don't get disappointed and we'll keep bringing you new bestselling organic body piercing and organic jewelry.
Dear Customer, Your period of inactivity is too long and you are going to be signed off. If you want to continue shopping, click the button below